Health Guard Portable Air Purifier H13 HEPA Replacement Filter
HG-H13FILTER
Shipping Policy
Secure Payment
Data Privacy
The H13 HEPA filter is a medical-grade air filter capable of removing a minimum of 99.95% particles at MPPS (0.21 microns). This is unlike the lower-grade HEPA filters (H10 to H12), which traps 85% to 99.5% of contaminants of 0.3 microns of size in the air.The life of the filter is 500 hours, However, according to the actual situation, the service life of the filter screen varies with the degree of haze pollution. It is recommended to replace the filter once every 2-3 months.
Compatible with the Health Guard Portable UV Air Purifier
Technical Specifications:
Made of top-ranking material
Product Size : 57*63mm
Replacement filter for Health Guard UVC LED Sterilization Portable Air Purifier
Effectively filter 500 hours
Recommended to replace the filter every 2-3 Months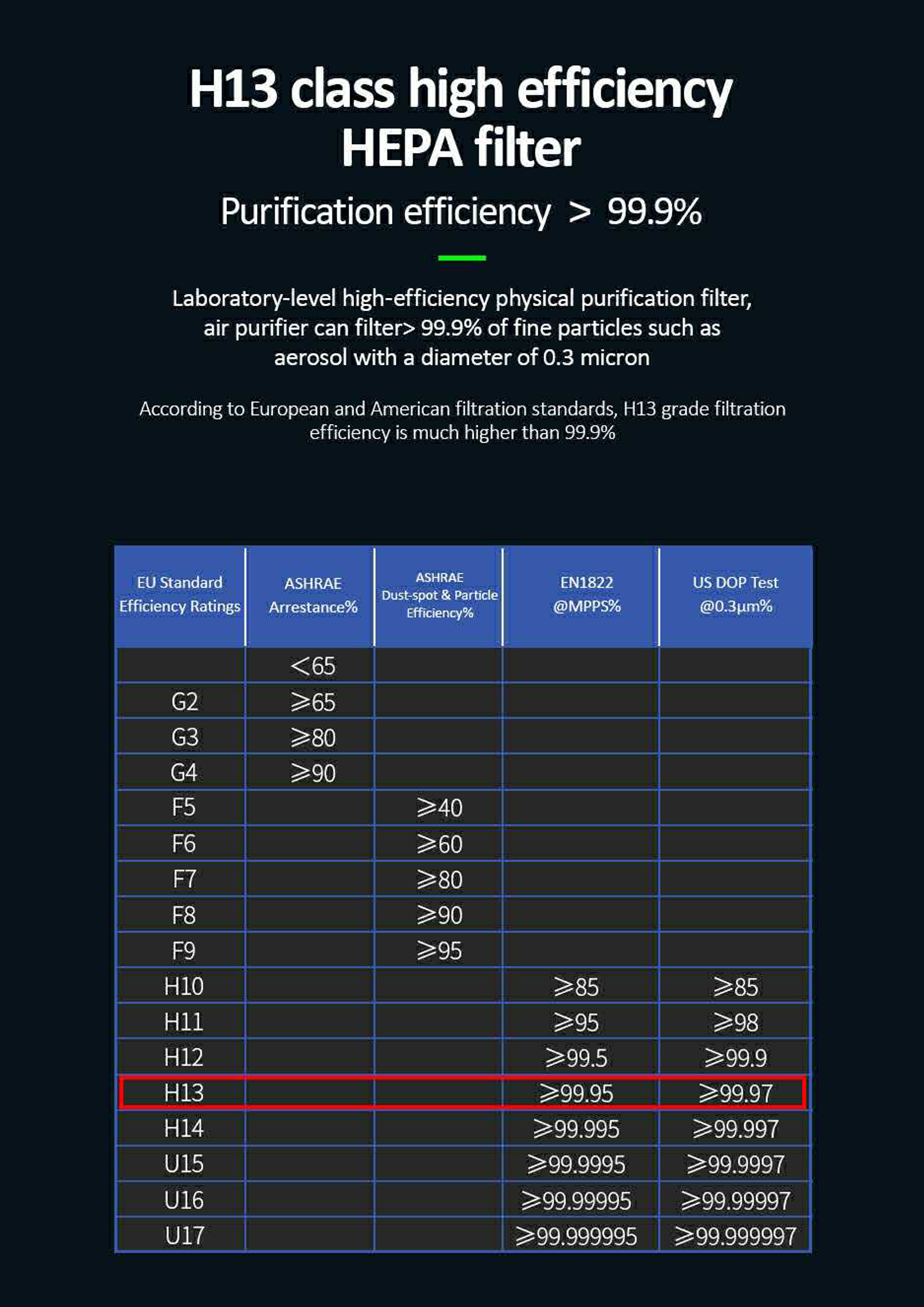 Shipping Cost per Unit Classification: Tier 1
Please refer to the Terms of Service to check shipping fee rates and surcharges.
No customer reviews for the moment.
Customers who bought this product also bought:
Related Products
( 16 other products in the same category )