MEGA-MALUNGGAY 500mg Moringa Oleifera + 100mg Non Acidic Vitamin C - Box of 100
4806528580118
Mega-Malunggay (500mg Moringa Oleifera + 100mg Sodium Ascorbate) Capsules Box of 100
Contains of 500mg Moringa Oleifera (Malunggay Leaves) + 100mg Sodium Ascorbate (Non-acidic Vitamin C); Great source of Iron, Calcium, Potassium, Vitamin C and Phytonutrients
Help maintain a healthy immune system
Help reduces blood sugar levels
Great Galactagogue for Breastfeeding/ Lactating Mothers
Shipping Policy
Secure Payment
Data Privacy
Get a superb boost of vitamins, minerals, and healthy Phytonutrients from a natural source: Malunggay (Moringa Oleifera). MEGA-MALUNGGAY is a 600mg food supplement containing 500mg of Moringa Oleifera (Malunggay Leaves Powder) and 100mg Sodium Ascorbate (a non-acidic form of vitamin C), which has been known for their value as a highly nutritious antioxidant and are known to help the body and cells from damage due to free radicals. MEGA-MALUNGGAY offers a healthy dose of natural vitamins including Iron, Calcium, Potassium, Vitamin C and Phytochemicals to give a high- nutritional energy boost to fit a healthy lifestyle. It is also proven to be a great galactagogue for lactating/ breastfeeding mothers. MEGA-MALUNGGAY has been carefully developed and manufactured under strict standards in a Certified Good Manufacturing Practice (CGMP) Facility and only sourced malunggay leaves from a pollution free and insecticide free farms in the Philippines. In easy-to-digest capsule form, It's easy to start the journey towards a healthier you. Take one capsule a day, and you're all good! For Breastfeeding Mothers, take MEGA-MALUNGGAY Thrice a day and increase according to baby's consumption. MEGA-MALUNGGAY can also be added in your everyday meals and recipes as well as your favorite drink.
Recommended Dosage:
For Daily Maintenance, take 1-2 times a day
For Breastfeeding/ Lactating Mothers, take 3-4 tablets a day and increase according to baby's consumption
Box dimensions: 11*7*9.5 in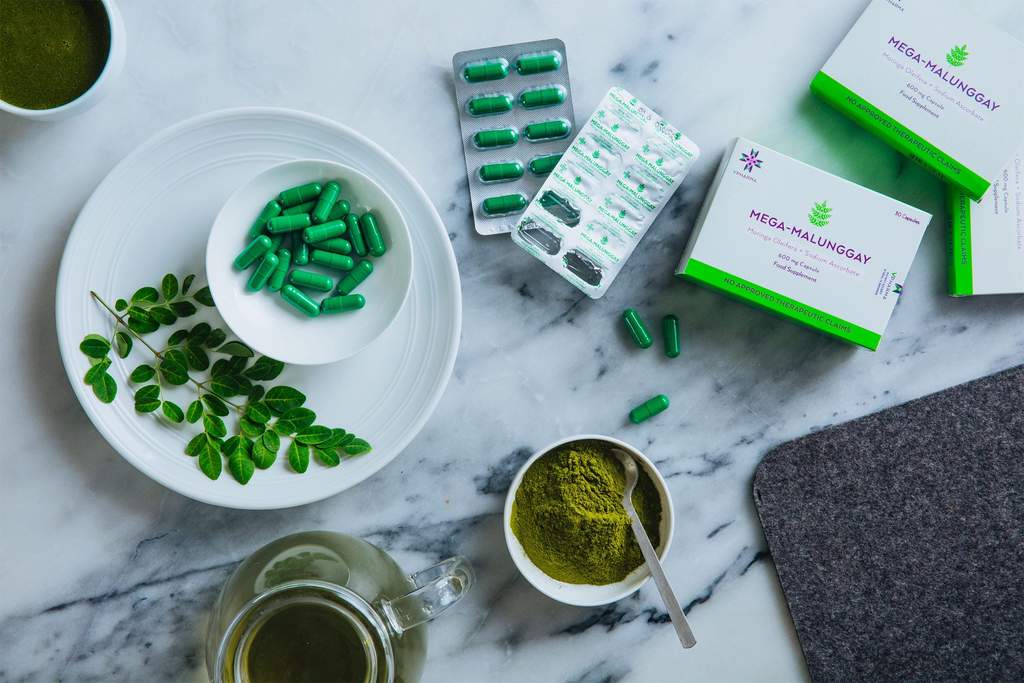 No customer reviews for the moment.
Customers who bought this product also bought:
Related Products
( 16 other products in the same category )