Company Advisory: October 8, 2020
It has come to our attention that there have been a fraudulent account created on Instagram with an intent to impersonate our business and posing as official Milk & Honey Online Store giveaway account.

Please be advised that  the Instagram account, @milkandhoneyph_giveaway is NOT ours and is not in any way affiliated with Milk & Honey Online Store.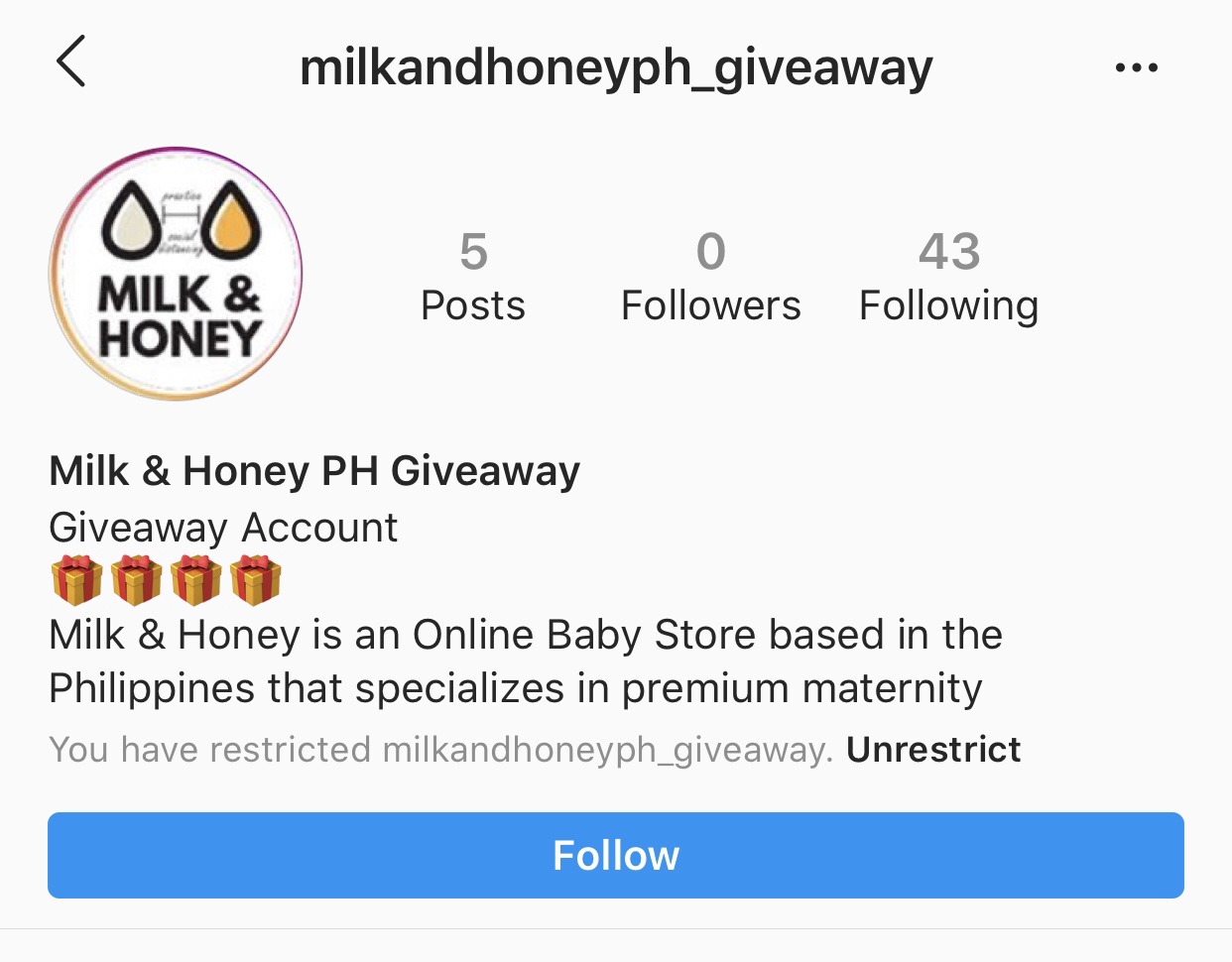 Please do not share any personal and financial information to this or any other fraudulent accounts.

All transactions at Milk & Honey Online Store are done online at www.milkandhoney.ph

We do not transact via a third-party account.

All communication from Milk & Honey Online Store are from the following official point of contacts:
Website: www.milkandhoney.ph
Email: customerservice@milkandhoney.ph
Instagram: @milkandhoney.ph
Facebook: /milkandhoney.ph
All orders and transactions are done via the official website.