MiniMonkey Mini Sling
The Minimonkey MiniSling is an extremely light baby carrier that is also very nice and easy to carry. It is the smallest and lightest baby carrier in the world.
Shipping Policy
Secure Payment
Data Privacy
With small children you sometimes feel like a beast of burden. You carry a pram, bed, clothes, high chair, diaper bag, food, beverages, sunscreen, you name it. Not only when you travel but also on the way to family, friends or the beach.
This is why we developed the Minimonkey Mini Line. Small, handy items that you can simply take with you in your (diaper) bag.
The MiniMonkey MiniSling baby carrier is so small and light that you will always have it with you. It is extremely compact and weighs as much as a mobile phone (175 gr). The lovely airy Mini Sling allows you to ergonomically carry your baby – directly from birth, and it is very quick and easy to use.
0 – 2 years (max. 15kg ~ 33lbs)
One size fits all
Safe: compliant with all EU safety norms
Washable at 40º (in a wash bag and at low RPM)
Material: mesh fabric (light-weight polyester fabric with small holes)
Waterproof – perfect for use in the shower, at the pool, on the beach…
Super quick and easy – as long as you follow the instructions
Ergonomic & Safe
You carry your baby straight against your body, with its head on your chest. Its bottom is low and its upper legs are spread and high; in the M-position or 'frog position'. This ergonomic method of carrying is recommended by paediatricians as it supports babies' hip development.
A newborn's legs are still close together. As your child grows, its legs spread and eventually you will be able to carry it on your hip (instead of against your chest). Especially curious toddlers enjoy being carried on the hip as it allows for excellent views all around!
The Mini Sling has a safety loop. It stops the fabric sliding off your baby's bottom, preventing your baby coming out of the sling unexpectedly. This loop is not meant for carrying your baby; it hangs loose when your baby is resting its bottom in the sling, but prevents your baby falling out in case it overstretches.
Although you can carry your baby in the Mini Sling for hours, it is primarily intended for when you need to carry your child quickly and for shorter lengths of time.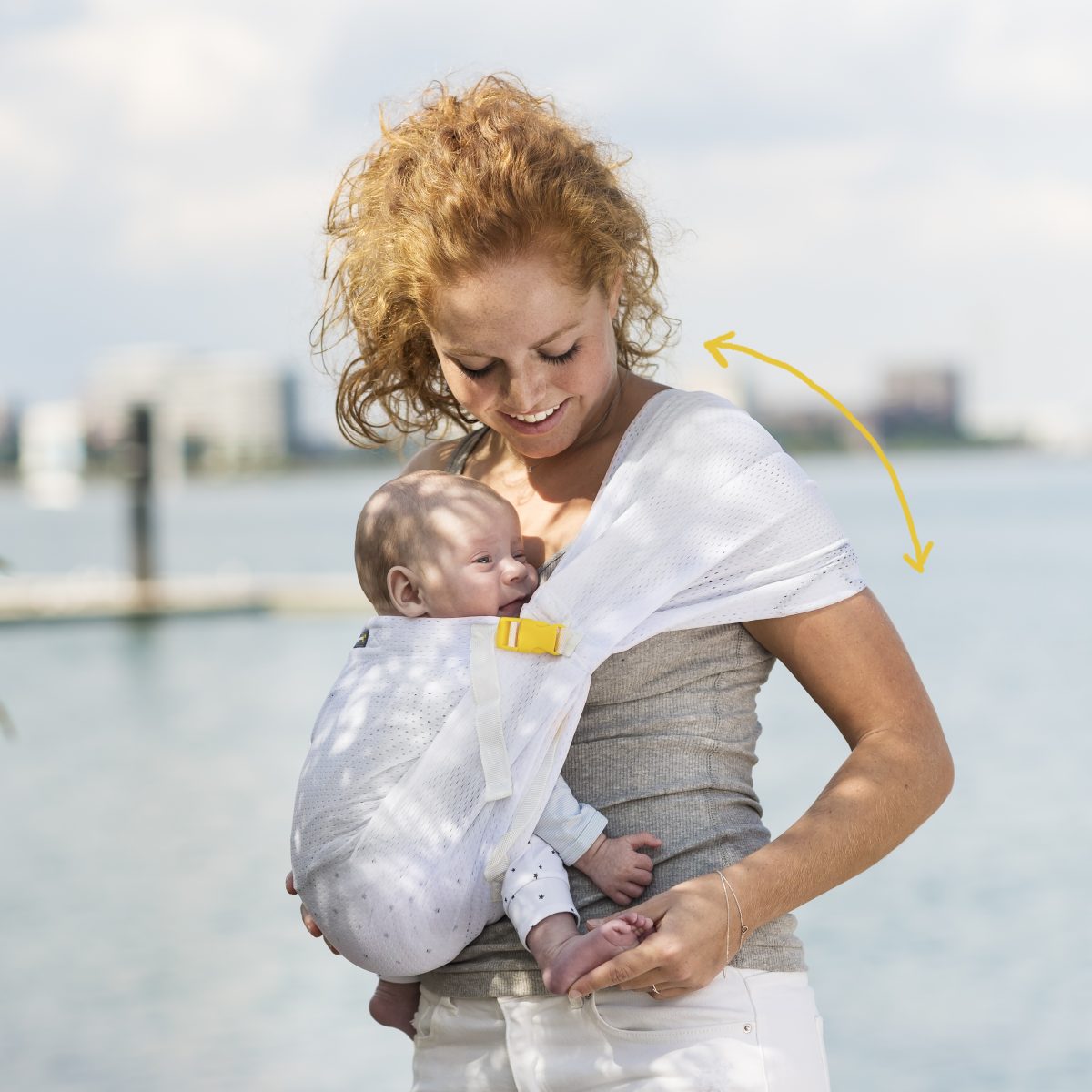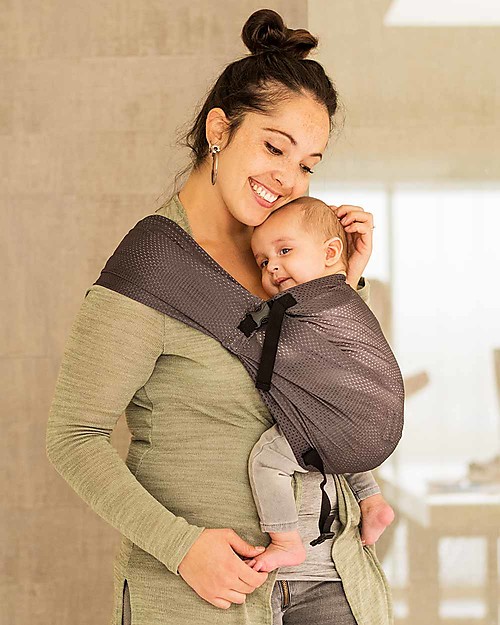 Specifications:
Weight: 0.18 kg
Dimensions: 10 × 8 × 16 cm
Color: Camouflage I Grey I White I Black
Use: 0 - 2 years (newborn up to max 15kg)
Safe: In accordance with EU safety standard
Wash: at 40º (in laundry bag and at low speed)
Material: Mesh (light fabric with small, airy holes)
Waterproof: Yes, ideal in the shower, in the pool, on the beach

Minimonkey is a Dutch brand, based in Amsterdam. Since 2007, Minimonkey has had a global focus on the development, production and sale of innovative baby products, with distribution partners in over 35 countries.
Shipping Cost per Unit Classification: Tier 1
Please refer to Terms of Service to see how total shipping fee  is computed.
No customer reviews for the moment.
Customers who bought this product also bought:
Related Products
( 10 other products in the same category )